Looking for a Career?
For nearly a decade, we have helped hundreds of individuals transform their lives through training in professional dog grooming.
Enrolling Now
Apply below or apply in person at 5805 Troost Avenue, Kansas City, MO 64110.
Apply Now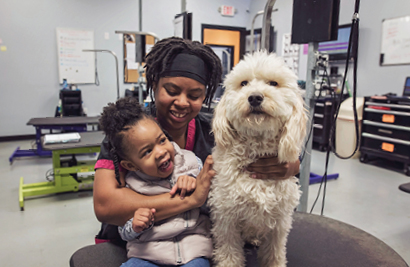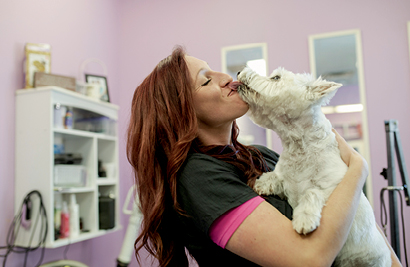 Job Training that Empowers Parents and Changes Lives
Pawsperity is a six- to eight-month training program in the art of dog grooming. We focus on providing education to struggling parents to empower them to lift themselves and their families out of poverty. In addition to hands-on grooming training, students complete life skills courses. Our program is completely free to students, with tuition funded through scholarships, donations, and grants. Programs are offered throughout the year, so students can apply anytime!
Pawsperity Student Application
Pawsperity is open to all genders. Preference is given to parents with at least one child (in or out of your custody) under the age of 18. Applicants must be on at least one form of government assistance and/or have an income below the Area Median Income (AMI). However, you do not have to be receiving SNAP at the time of application.